Asylum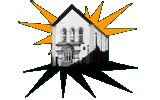 Formed: 1978
Gigs:
12/05/78
Asylum
Tamworth Arts Centre
16/04/79
Arts Festival
Castle Grounds
Ice, Brewster, Ramblin' Band, Flash Harry, Asylum
Tamworth Herald – 27/04/79
Scene Around
MORE than 300 people converged on Tamworth's Castle pleasure grounds on Easter Monday to watch the town's first open-air rock festival.
Topping the bill were Tabitha recording artists Ice. The band who play melodic rock performed a selection of tracks from their debut album release "Saga of the Ice King."
The five-piece outfit received an enthusiastic reception from the crowd. Particularly impressive was drummer, Stephen Sheldon.
Appearing with them were the country-and-western "Ramblin' Band", "Brewster", "Flash Harry" and "Asylum" all of whom were warmly received.
The concert which was part of the Tamworth Arts Festival, lasted throughout the afternoon.
Ice have set their sights on a European tour later this year and have hoped that their album will be released on the continent.

The full profile and history of Asylum has yet to be added to TamworthBands.com Call back soon to read the full band details.
If you have any further information about this band please email: info@tamworthbands.com