Family Trees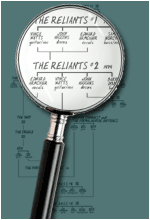 Remember in the late '70s, 'Rock Family Trees'? They were hand-drawn by Pete Frame and used to appear in Sounds and Zig Zag magazine, with their very own distinctive typeface. They would chart the history of the top bands showing how band personnel would change over time. Well, here we have the Tamworth Bands equivalent. Thanks to Pete Williams for all his hard work putting together this wonderful visual representation of the history of many of Tamworth's top local bands.
More and more family trees will be added over the coming months. If you spot any errors or omissions within any of these family trees or if you have suggestions for new trees then please email info@tamworthbands.com with your comments.
The trees have been designed in such a way as to print out at A4 size. If you would like a splendid A3 version for your bedroom wall!! Get in touch.