Sa, Sa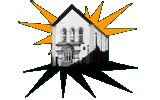 Musical Type/Genre: Rock
Formed: 1988
Band Members:
Steve Holland - Guitar and Vocals
Steve Parkin - Bass Guitar
Mark Ransome - Keyboards
Lee Preece - Drums
Gigs:
04/09/88
Fetch Eddie
A5
Sa Sa
Tamworth Arts Centre
22/10/88
Press
Sa Sa
Tamworth Arts Centre
29/04/90
Banned in Yellow
Good Question Derek
Sa Sa
Nightmoves
27/06/90
Sa Sa
Good Question Derek
The Chequers
Tamworth Herald - 02/09/88
Musicbox – Fetch the pop
TWO of the area's most established bands – Fetch Eddie and A5 – team up with a new Tamworth pop group on Sunday night for an interesting looking three band show at the Arts Centre.
The new band making their Town Centre debut are Sa, Sa, a four piece with a whole host of influences from Tamla Mowtown to modern day chart music.
For Sa, Sa it will be a very interesting and nervous night, but for the other two bands it will be somewhat of a less daunting experience.
Fetch Eddie of course have grown from strength to strength over the past few months and they now have a large and loyal following among Tamworth, Atherstone and Birmingham audiences. Only last week they played their second show at the famous Hummingbird (alongside Rape in Yellow and The Searching) and they are currently recording a special demo for CBS Records.
A5 will also prove a draw on the night. Their appearances in the Town are less frequent than in the past which mean they always tend to bring a surprise or two when they hit the stage. Basically, it is commercial guitar-driven post-punk sounds with a cutting edge and some very nice toons.
As for Sa, Sa, well they prefer to let people make their own mind up than put themselves in any convenient box. A couple of the members have been playing in bands for a long time but guitarist and singer Steve Holland finds it hard to put his finger on what makes Sa, Sa tick…
"I can't really describe our sound and it will be interesting to see what Tamworth audiences make of it," said Steve.
The rest of the band is made up of Steve Parkin (bass), Mark Ransome (keyboards) and a newcomer to the local scene, Lee Preece, who hails from one of Tamworth's most famous footballing families.
Sa, Sa. Fetch Eddie and A5 can e seen together at the Arts Centre on Sunday night and fine show in prospect. Get along and get smiling.
Tamworth Herald - 09/09/88
Musicbox – What a tasty trio of talent
A5/Great Divide/Sa, Sa – The Arts Centre
AFTER spending all afternoon indulging in some serious drinking at a Christening (congratulations to John, Angela and especially Anna Zsigo) the LAST thing on earth I needed was a gig.
But duty (or something equally perverse) dragged me out of bed to the Arts Centre and I was extremely glad it did. For here was a gig which was a little different from the norm and featured three separate musical formats under one exciting banner. It went something like this…
A5
One of their better sets methinks, mainly because of the OTT Rikk Quay mixing which brought out a lot of space and diversion in the A5 set. For once the band's trio of ladies made a beeline into the ears (and quite a successful entry it was too) and it helped give the band a depth and strength that broadened not only their sound but their appeal…guitar-based new wave had a stirring tune and an intoxicating atmosphere.
Sa Sa
A very accomplished show from a band whose debut-making nerves could not hide an obvious and promising talent. What we have here is something unique to Tamworth – a pure, unabashed and unashamed pop group – the sort which normally appeals to people who NEVER go to local concerts. Actually those that did make the effort on Sunday seemed very impressed by Sa Sa who came over as tuneful, talented quartet capable of writing, well-structured, clean, clinical pop music. Best tracks of all were the splendid 'Loving You' and the surprisingly gritty 'Its So Hard' which saw some spirited playing by guitarist Steve Holland. A word also to young drummer Lee Preece who, making his first-ever live appearance, turned in a superb show full of youthful enthusiasm and genuine, fluent talent. A fine show Lee and a fine show all round. A band to watch.
The Great Divide
And Great is the operative word. What we have here is the best thing to come out of Lichfield since the A51, a magnificent group who ooze three powerful qualities – class, style and refinement. Their influences clearly include a host of modern pop bands such as Orange Juice, Lloyd Cole, UB40, The Farmers Boys and so on, but it still sounds pleasingly fresh and alive. Their songwriting quality is staggeringly consistent peaking with 'Working Town' which is an absolute stormer. Elsewhere the band look superb, have a pleasing onstage persona and humour and come over as a pop band who shine like a beacon of tuneful hope in a national sea of pathetic pop. One hell of a group this, now just watch them GO!
SAM HOLLIDAY
Tamworth Herald - 21/10/88
Musicbox – Double delight
TAMWORTH Arts Centre stages two different shows this weekend with an element of the 'new' to them both.
Tonight (Friday) sees the new Kraze line-up make their Tamworth debut and then on Sunday the first major show by Press takes place with relatively new Tamworth band Sa Sa in support.
Here are details of the two shows which are certain to grad the attention of local gig-goers.
KRAZE – Tamworth Arts Centre, Friday
Kraze are hardly a new name in the Arts Centre world but what is new is their line-up. Joining the established names like Mitch, Rob and Al is new guitarist Tim Latham who will be making his live Kraze debut tonight. Tim, regarded by a lot of people (me included) as probably the best remaining guitarist in the Town, has played with a mass of bands in the past, noteably Omen and One On One and this is certainly the heaviest band he has teamed up with. Kraze are said to be delighted with their hot new property and if you want to see how this new marriage works out then there is only one place (the Arts Centre) to be tonight. MUSICBOX scribe Martin Warrilow is already wetting his pants in anticipation and it certainly looks like being a very interesting night for Kraze, their supporters and of course Uncle Tim Latham himself. Support act will be much acclaimed Lichfield rockers Roma making for a double helping of metal power.
PRESS/SA SA – Tamworth Arts Centre, Sunday
The first major show from new local band Press and one which is already set to be a sell out success. The band have amazingly managed to sell 150 advance tickets and they have warned gig-goers that only the first 50 will be allowed in at the door without tickets. Press are made up of a mixture of new and more experienced musicians comprising Brendan Curran, Gary hill, Pete Whipps, Andy Davies and Mark Cox. Musically the band prefer to let people make their own mind up but they have earned comparisons with the likes of Level 42 and Simple Minds. Supporting them will be Sa Sa who made such an impressive recent Arts Centre debut. Like Press, Sa Sa boast a very commercial sound but they are more geared to pop than rock. A very interesting band and one who should prove a useful foil to Press and make for an enjoyable double header.
Tamworth Herald – 27/04/90
Musicbox – Sunday's Best
SOME of the area's top bands hit the Town this Sunday as local gig-goers have another crop of concerts to choose from.
Bands like Dance Stance, Rhythm Damage, Sa Sa, Banned In Yellow and a brand new combo called Trappzat will all be competing for your attentions at the three major venues in Tamworth ensuring another Sunday feast for the musical faithful.
Here are the line-ups in a nutshell followed by more detailed previews…
SUNDAY
Nightmoves – Banned in Yellow/Good Question Derek/Sa Sa
The Rathole, Lincolns – Dance Stance/Rhythm Damage
Tamworth Arts Centre – Trappzat
And now for some more information (where we have it) on what you can expect to see should you make the Sunday night move to the dancefloors.
Banned In Yellow/Good Question Derek/Sa Sa – (Nightmoves)
A timely appearance for Banned in Yellow who are in at the ideal time on their absolute triumph at the Mean Fiddler. Banned in Yellow, have transformed incredibly in recent months into an all-powerful modern pop combo who have more in common with the likes of The Stone Roses than of the old Rape in Yellow. There is great deal to admire in their grooves and following their glorious London show they can confidently expect a very warm homecoming on Sunday. Joining them will be kindred spirits Good Question Derek, a Birmingham-based band who have the same influences and musical motivation as the Yellowites. There is a bit of a buzz about Good Question Derek at the moment and you can find out why on Sunday. Completing the show will be Sa Sa who have been missing from the Tamworth shores for absolutely AGES. The band, one of the few unashamedly pop outfits in Tamworth, made quite an impact a couple of years ago with their well written pop and dance music and this will be their first Tamworth town centre platform since then. They should suit the upbeat mood of the night very well indeed. The venue is Nightmoves, the gig promises a lot. It starts at 8pm.
Tamworth Herald – 22/06/90
Musicbox – SNIPS
Sa Sa and Good Question Derek are in action at the Chequers in Hopwas on Wednesday night (June 27). These two keen and enthusiastic pop bands will be providing their sounds for a mere £1.50. It runs from 8-11.
Tamworth Herald – 29/06/90
Musicbox – An now one more venue!
Tamworth's music scene has been given a further shot in the arm by the opening up of another new, regular venue for local bands.
This time it is the Hopwas-based Chequers which has opened up for gigs reviving memories of the late Seventies/early Eighties when it was one of the most important venues in the Tamworth and Lichfield areas.
The revived venue has been put on the map by a new promotions company – HP Promotions.
This has been set up by two enthusiastic local music fans who see the Chequers as an ideal venue for local talent.
They opened the doors for the first time on Wednesday when they paired popsters Sa Sa with good Question Derek and they are now appealing for more bands and entertainers to come forward.
"We want this to be a venue for all-round entertainment. We want local bands, comedians and unusual acts as well and we think it is an ideal place," said a spokesman for HP Promotions.
The HP team are certainly inheriting a famous venue in local music terms. In the late Seventies/early Eighties it was the home of many important local shows involving the likes of Ice and Flash Harry and more recently Spiral Eye played a key show at the venue.
The appeal of the Chequers is that it is close to both Tamworth and Lichfield and it was frequented in similar numbers by both Town's in the past. Therefore if you play the Chequers you may well play to a new audience altogether so HP Promotions want to hear from you NOW!