Norman Conquest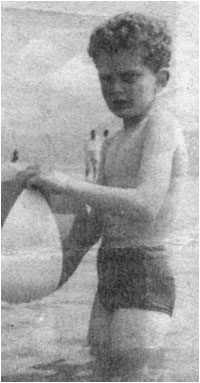 Norman Conquest
Photograph courtesy: Kevin Knowles
Musical Genre/Type: Punk Poet
Formed: 1983 Split: 1983
Members:
Norman Conquest - Voice
Gigs:
09/04/83
Dave Hewitt
Norman Conquest and the Formaldehyde Daffodils Tamworth Arts Centre
Tamworth Herald – 08/04/83
Musicbox – Norman Conquest to take the chair…
PUNTERS attending tomorrow night's 'evening of alternative entertainment' at Tamworth Arts Centre are likely to be in for a surprise.
For if they go along expecting to see singer/songwriter/comedian Dave Hewitt and poet Edward ian Armchair teaming up, then they'll be disappointed.
Dave will be there all right providing his usual mixture of song and laughs but Edward will not be appearing.
But lovers of modern poetry need have no fear, for another highly talented poet has been lined up.
Norman Conquest, another local poet, is now on the bill.
Norman explained his work: "I write mainly about very relevant subjects, the social climate, that sort of thing."
His work will be put to music and the former DHSS members Vince and Martin Watts – now called The Daffodils (Formaldehyde Daffodils – Ed.) - are providing the backing.
Meanwhile Edward ian Armchair, has entered two of his pieces in a competition organised by BBC Wales.
The theme of the competition is Castles and Ed has submitted 'Daytrip to the Seaside' and 'Englishman's Home is His Castle'.
Both have been put to music with the help of Dave Hawkins and Ed has also had one of his poems 'Adam and Eve' published in a BBC book 'Lipstick and Lager'.
Tamworth Herald – 15/04/83
Musicbox – No conquest for Dave and the Daffodils
Dave Hewitt, Norman Conquest, The Formaldehyde Daffodils: Tamworth Arts Centre
SATURDAY'S 'evening of alternative entertainment' at Tamworth Arts Centre was, in some ways, a disappointment.
Mainly, I stress, because of the disappointing turn-out but also because the quality of the show didn't quite match up to that set in the previous 'evening' last September.
Because the Formaldehyde Daffodils were backing Norman Conquest, the stage set-up had to compensate for that and include drum kit and amps etc.
Sadly this meant that the more relaxed two chair set-up which Dave Hewitt and Edward ian Armchair used before had to be abandoned and to me that made all the difference.
Dave was forced to stand out in front of the audience for the first part of the show and although his customary humour and flair was still there for all to see the different stage set took away much of the easy-going atmosphere which was such a feature of the previous gig.
Norman Conquest turned out to be Edward ian Armchair with a new name and a new style. Although he read some of his old poems the accent was certainly on the new with a biting comment on the women of Greenham Common and a savagely violent piece 'Little Red Riding Hood' being the highlights.
Highlights
I'm less sure about the backing though. Too often Norman had to shout above the wailing guitar and the only poem where the music really added to the atmosphere was the aforementioned 'Little Red Riding Hood'. My advice to Norman would be to go back to his armchair.
The Daffodils were the latest project of former DHSS members Vince and Martin Watts. With Dave Cooksey on bass they performed one of their new numbers and this was one of the highlights of the night. I'm sure we'll be hearing more from them in the not too distant future.
The drum-kit disappeared before the beginning to Dave's second spot and with a better atmosphere the show improve immeasurably. Another CND send-up, this time with Jed Moore, a wonderful heavy metal skit with the assistance of former Omen guitarist Ted Wilson and some really hilarious poetry from Jed were the highspots.
It was quite a creditable show from all those involved. I don't blame Dave for trying to do something different but next time a little less change would be perhaps preferred.