Naked Touch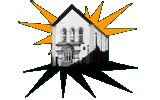 Musical Genre/Type: Pop/Soul
Formed: 1990
Band Members:
Mike Fleming
Gigs:
11/03/90
Naked Touch
Shock Culture
Dirty Betty's
Hagley Road
Bearwood
15/04/90
The Naked Touch
Loveless
Head in the Heavens
Lichfield Arts Centre
28/05/90
Tamworth Indoor Rock Festival
Fat Moggy
Naked Touch
Never Say Die
The Magnets
King Woderick and the Yogots
Vindaloo Breakfast
Banned in Yellow
Rhythm Damage
Night Moves
04/11/90
Vesuvius,
Naked Touch
Empire Falls
Jump The Gun
Tamworth Arts Centre
Tamworth Herald - 02/02/90
Musicbox – SNIPS
Two very different local bands are seeking support acts in the next few months. First a pop/soul band called The Naked Touch are seeking to team up with a similar act and if that sounds interesting to you then ring… Secondly, the Damage boys (that's Rikk Quay's new combo) want a support act soon. Contact Rikk at the Tavern.
Tamworth Herald – 13/04/90
Musicbox – A big Easter bonanza!
It's another CRAZY week for local music fans who have so much entertainment to choose from it's mindboggling.
The Naked Touch/Hands To Heaven/Loveless (Lichfield Arts Centre)
The Naked Touch, a Tamworth-based soul band featuring our very own Mike Fleming star in this three band show which is being hyped as one of the biggest in Lichfield for months. Head in the Heavens are extensively tipped to be the 'next big thing' and already boast a glowing single review from Melody Maker. The Loveless are an explosive Indie band apparently. The Naked Touch aren't.
Tamworth Herald – 08/06/90
Musicbox – Those Festive fundraisers
HUNDREDS of pounds were raised last week by two special concerts to raise money for the Tamworth Rock festival.
The major event was the eight band show at Nightmoves which was a huge success and that was followed on Sunday by another good fundraiser at the Arts Centre.
We haven't got space to do an in-depth report on both shows but using what I have heard and what I have seen here is a brief resume of what took place.
Friday, Monday began with Fat Moggy who delighted most of the audience with a show full of originality and wild abandon. Even Mike Fleming said they could potentially be a BIG cult band. The Naked Touch were apparently quite sedate and calms as were Never Say Die who boasted some fine guitar work. The Magnets weren't too happy with their sound but it seemed OK to most people while the Yogots also came off stage with a frown despite one or two absolute gems including a relative newie which was good. Vindaloo Breakfast were mine and many people's band of the night with a killer show of attacking guitars and punchy vocals that brought back happy echoes of 1977. Excellent. Banned in Yellow stunned my 'oppo' Sean Atkins but didn't quite reach their Mean Fiddler heights in my opinion although 'going Green' was CRUCIAL. Finally, Rhythm Damage played a hugely popular set of anarchic pop which delighted most. Personally I thought they were far better at the Arts Centre on Sunday where they played what I regarded as their best set yet. Even technical hitches couldn't ruin a set in which two songs – 'Energise' and 'Taste the Rod' were absolutely magical. Also at the Arts Centre, Flowers in the Attic showed that they have become a bit more sombre in recent months and have perhaps lost some of their angelic charms while Chemikill played with stunning precision and ear battering power with Bayley's contribution adding sugar to the metal strawberries. End result, two successful nights and a lot of much needed DOSH.
Sam Holliday
Tamworth Herald – 02/11/90
Musicbox – Snips
STOP PRESS – a four band Arts Centre bash takes place this weekend. Sunday night offers you lovely people Vesuvius, The Naked Touch, Empire Falls and Jump The Gun. Tamworth Arts Centre, Sunday 8pm.
Tamworth Herald – 16/11/90
Musicbox – A mixed and interesting collection
Phoenix Review: Vesuvius, Jump the Gun, Naked Touch and Empire Falls, Arts Centre
STARTING the night, Vesuvius appeared and immediately failed to make any impact. Lacking confidence and stage presence, their music was hidden by an over-indulgent lead guitarist.
The band fought to keep a constant rhythm but any material worth listening to was obscured.
If this band concentrated on the levels of sound and decided on what to keep and what to drop, perhaps they would be somewhat better. Brownie points for the saxophonist – let him be heard!
Jump The Gun were on next and doesn't practice make a difference. Confident and happy with their music, they proceeded to deliver a very tight and professional set which appeared to go down very well with the audience.
It's nice to know Tamworth can get a band of this calibre to play the Arts Centre.
The use of a Chapman Stick added something extra to an interesting band – let's see more of this. On next, The Naked Touch – what can I say? A heavier style of funk than Jump The Gun, they produced a competent but uninspired set. Sadly misplaced energy, they were merely tolerated by the audience and lacked impact.
The final act of the night, Empire Falls found themselves playing to the wrong crowd and their powerful set was wasted, with a frontman who actually knows what a stage is for, they appeared set on providing a real show.
A strong thrash/funk style means that this is music to kill you. See them at your peril.
All in all a varied and interesting night that provided some real entertainment – bands to watch. Jump The Gun and Empire Falls.
Review by David Mitchell
Tamworth Herald – 30/11/90
Musicbox – Demo dazzlers!
Local demo special by Sean Atkins
MUSICBOX is pleased to say that Sean 'Two Coleslaws' Atkins is back from his nine week 'rest' on a journalism course in Portsmouth and he is now eager to get back into the swing of reviewing again. As a result his 'demo review column' is now open for business again so if you have recently recorded a demo and want it reviewed send it to Sean Atkins, Musicbox, Tamworth Herald, 10 Aldergate, Tamworth, Staff. All the reviews are rated out of FIVE stars.
Naked Touch – Head Above The Crowd**
You may be pleased/upset/confused to hear that The Naked Touch will never make a other tape or play another concert. The reason for this is that, in a shrewd marketing decision, they have dropped the 'The' from the name of the band. Clever, eh? Well, not really. The cunning change of name if not enough to disguise the fact that this is still the same band,
It is still the legendary Mike Fleming and the boys and the music certainly doesn't seem to have moved on at all. This is of course, a good thing if you were already a fan of their outdated version of rock. But the three tracks on offer didn't win me over.
To be fair to the band, you could not really criticise the musicians on the tape nor the voice of singer Gary Brown. One track 'Teardrops Stare' does come over very well. But the style and the songs seem very tired and out of place in the 1990s. I'm sure this won't deter them though and I bet they'll return with another demo and their name reduced further to 'Touch'.
Tamworth Herald – 04/01/91
STOP PRESS
Just a line to say that this week's Rathole fare pairs popsters Jump The Gun with The Naked Touch, Sunday night, 8pm.