The Long Days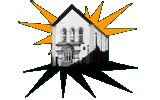 Musical Genre/Type:Post-Punk
Formed: 1982
Band Members:
Matthew Lees - Lead Vocals/Guitar (Tamworth town centre)
[Also in: Fetch the Comfy Jigsaw, Thirty Frames a Second]
Andrew Baines - Lead Guitar/Backing Vocals (Gillway)
[Also in: Fetch the Comfy Jigsaw, Thirty Frames a Second]
Stephen Edge - Percussion/Backing Vocals
Paul Clements - Bass Guitar
[Also in: Classified Ads]
Paul Summers - Keyboards/BackingVocals (Tamworth)
[Also in: Thirty Frames a Second]
Tamworth Herald – 16/04/82
Musicbox – DHSS are back
DHSS make their long-awaited return to town stages tomorrow night with a gig at Wigginton Village Hall.
Vince Watts and his merry men will be blasting out their own highly distinctive brand of power-laden, new wave, rock at the small but atmospheric venue.
Support will be provided by Animal and the Stick Band – a new outfit which is the brainchild of the ubiquitous Donald Skinner – and The Long Days – another new outfit featuring former Thirty Frames a Second members Andrew Baines, Matthew Lees and Paul Summers.
Admission for what should be a varied evening's entertainment is 30p.
Tamworth Herald – 29/10/82
Musicbox – Bands' festive plans
TWO Tamworth bands – Private Property and The Long Days – are planning a pre-Christmas tour around local club.
And they want club officials to contact them to arrange dates.
"The whole idea behind the tour is to gain valuable live experience," said Mark Mortimer, of Private Property.
"We are willing to play at any clubs, whether they're youth clubs or working men's clubs," he added.
Club officials interested can contact Mark…
Private Property have recruited two new members and the line-up now consists of Mark, Brian Lacey, Tim Goode and Ian Simpson.
The nucleus of The Long Days is Andrew Baines, Matthew Lees and Paul Clements.
The series of finalised dates will go under the banner of the 'Bop 'Till You Drop' tour.
One gig has already been arranged. It is at Polesworth Youth Club on December 1.
The bands are also hoping to stage a charity concert – possibly at Fazeley Town Hall – in aid of the June Sherwood cancer appeal.
The full profile and history of The Long Days has yet to be added to TamworthBands.com Call back soon to read the full band details.
Tamworth Herald – 28/01/83
Musicbox – Mini-tour's strong start
Private Property, The Unknown, Long Days – Tamworth Youth Club
FIRST on stage were Private Property who started the 'mini tour' set off with 'Ghosts' – a song well-known to Jam fans – which went down very well.
Next came two numbers wrapped together very nicely by Tim Goode's vocals and some ace spadework from the rest of the band, first 'Kevin' and then 'I Want to Tell You that I Love You' both in a more up-tempo vein.
Similarly, 'A-Bomb in Wardour Street' was another Jam tune and next on the agenda was the best song of the night, The Kinks 'You Really Go Me'.
The classic 'In the Midnight Hour' followed and the place was really buzzing as the band played a self-penned number 'Howard'.
Private Property signed off with 'The Gift' which ended a really good set. They had two stand-ins in the line-up, and with the addition of Lacey and Simmons, the show would have been a whole lot tighter.
The other bands, The Unknown and Long Days both played fine sets which were a credit to Tamworth and themselves – in the words of Paul Weller 'That's Entertainment'.
If you have any further information about this band please email: info@tamworthbands.com