Suicide Petch 'n' The Juice MCs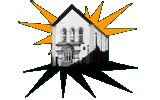 Musical Type/Genre: Hip-Hop
Formed: 1990
Band Members:
Wordzworth - Rapper
Petch - DJ
Tee - Singer
Gigs:
05/06/90
Suicide Petch 'n' The Juice MCs
The Marmion
08/07/90
Red Cardigans
Shakespeare Monkeys
Suicide Petch
Big in Texas
Tamworth Arts Centre
03/10/90
Suicide Petch and the Juice MCs
The Marmion
Tamworth Herald – 01/06/90
Musicbox – And now hip-hop hits Tamworth
Gig Preview
Tamworth's varied and exciting music scene adds another strand this week when the sound of hip-hop hits the Town.
Tuesday night is the night for the action when The Marmion Pub in George Street hosts the show by local hip-hoppers Suicide Petch 'n' The Juice MCs.
This combo features one male rapper, one female singer and one scratch mix dj and it is the sort of sounds that will be unique to Tamworth gig goers.
The band say that they have been around in some formation for around four years but it is only now that they are really confident of breaking big.
"We plan to be big in 1990," says a band statement. "We are loud and mad party freaks."
The group – who say they are responsible for the Glascote Heath kids anthem 'Chip Shop Posse' have just finished a new demo 'Hit The Floor 1990 style' and tracks from this will be played at the Marmion on the night.
They are made up rapper Wordzworth, dj Petch and singer Tee and they are confident their sound will be a winner locally. Following this debut show at the Marmion they hope to play at The Rathole shortly and then go on to build a base for hip hop in and around the Tamworth area.
It all sounds like a very interesting night indeed so if you fancy copping something different why not take your dancing shoes to the Marmion on Tuesday night.
Don't forget, the band are called Suicide Petch 'n' The Juice MCs and they are hoping for a big turnout on the night.
Tamworth Herald – 22/06/90
Musicbox – Suicidal Smiles
Suicide Petch and The Juice MCs – The Marmion
'Make some Noise!'. So much enthusiasm, so much energy – this was real Hardcore Dance music.
Where were the ravers with their Monday's Spock Haircuts? You weren't missed.
Bad support band, bad PA but it didn't matter. These guys were kicking some serious ass. Dance Hysteria. Take Note. Rave on Skins.
Steven and Co.
This debut gig was also greatly raved about by the Rhythm Damage crew. Rikk Quay said Tamworth had never seen or heard anything like it before and became an instant fan. MUSICBOX TIP. Watch out for them.
Tamworth Herald – 29/06/90
Musicbox – 'London calling to the faraway Town'
THREE of Tamworth's best bands combine their multi-faceted talents in London on Sunday night for a special Mean Fiddler bonanza.
Banned in Yellow, Rhythm Damage and Spiral Eye are the three bands who will be in live action on another night which is certain to help promote the good name of Tamworth in the capital of British music.
Last time a 'Tamworth Showcase' was staged at the Mean fiddler, Catch 23, Banned in Yellow and The New Puritans brought the house down with a classic combined show and there is every indication that Sunday's Capital-bash will be just as tasty.
This one has been put together by the Banned in Yellow who are confident they have produced a varied and exciting line-up.
Spiral Eye look set to headline the whole spectacular. These electrically-charged modern rocksters have been playing around the country with regularity and gaining good notices wherever they go. The simple reason for this is that quite simply they are brilliant and are almost as good as a Paul Gascoigne cross, a Des Walker tackle or a Stuart Pearce free-kick. (Yes, I've got World Cup fever too…)
Equally tasty are the two bands that will provide the powerful platform for the Eye boys. Rhythm Damage have played but a handful of concerts but have already established a formidable reputation. Their appeal lies in their originality, their brash and uncompromising stance and their love of the peculiar. There is a chance that Sunday's show will enjoy the added appeal of an appearance by rappers Suicide Petch and The Juice MCs in a sparkling combination of rap and rasp.
Competing a strike force almost as lethal as Platt, Lineker and Waddle (sorry, slipped again!!) will be Banned In Yellow. This show will be particularly poignant for the group because it was at the Fiddler last time where they really seemed to have come of age. There had been dark hints for some time that they had made a dramatic bid for world stardom and their Fiddler bash earlier this year proved that all the rumours were true. They were spellbinding that night and with the same wicked sound system and same enthusiastic support on Sunday they should be wicked again.
Quite a collection of talent I am sure you will agree. If you fancy getting along, tickets and coach details should be available from Neil at Lincolns, Rikk at the Tavern or any of the members of any of the bands involved.
It should be a great night out and it's about time that London experiences some REAL culture.
Tamworth Herald – 06/07/90
Musicbox – Monkeys to the World Cup
FOUR brave local bands descend on the Arts Centre on Sunday night to play a 'who cares if its World Cup Final night' concert.
The Red Cardigans, (the entire crop of whom are pictured here with 2,000 liggers) team up with The Shakespeare Monkeys, rappers Suicide Petch and Coventrians Big in Texas for a four band bash at the Church Street venue.
The fact that the Cardi's. the Monkeys, The Petchies and the Texans are playing on the same night as the World Cup Final is a gamble but it could pay off if the legions of soccer haters pile in to live it up.
Shakespeare Monkeys however are a little more realistic. In a witty note they say…
"Due to the bad timing of the gig I suppose we can only expect an audience of about five so if you could give any kind of mention in the Herald we would be very grateful."
No problem boys and good luck. The odds are the final result will be World Cup 3 Arts Centre Gig 0 but you never know a late second half fightback could swing it back in the favour of the bands which would undoubtedly make them over the moon, Brian.
Tamworth Herald – 28/09/90
Musicbox – Snips and News
Tamworth hip-hoppers Suicide Petch and the Juice MCs hit the Marmion again on Tuesday October 2. Fresh from their appearance on the new 'Rhythm Damage' single, due to be reviewed here shortly, the lads will also be airing tunes from their new demo, which is released this weekend and should be on sale at the gig. Support is expected to come from an as yet un-named acid-house combo.