David A. Dukes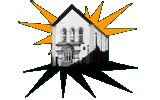 Musical Genre/Type: Folk/Rock
Formed: 1989 Split: 1990
Solo Artist:
Dave Dukes - Guitars/Harmonica (Dosthill)
[Also in: Void the Bunions, Mother Savage]
Additional live musicians:
Andy Sale (bass guitar) and Steve McKenna (fiddle, mandolin and harmonica).
Gigs
First Gig: Ribblehead Folk Club, Dosthill - December 1988
Last Gig: Tamworth Arts Centre - October 1992
Other Gigs: Green Man, Coleshill; Breedon Bar, Kings Norton; The Freak Club, Wilnecote; Tamworth Rock Festival 1992; Tamworth Band Stand; Open-air events across the area; North Warwickshire Folk Festival; The Concrete Club, Kingsbury.
Recordings
Title: Seven Tenths Wet
Label: S.A.S
Track List:
1) What would she do?
2) This crazy mind
3) Demons
4) Gonna jump
5) For you
6) They
7) Looked up, saw Mary (all written by Dukes)
Format: Demo for Sale
Title: Boule de Suif
Label: S.A.S
Track List:
1) Tales of Woe
2) A great many corners
3) Beautiful Jennifer
4) Tonight
Format: Demo for sale
Title: A Ruse
Track List: Compilation of the previous two with new song "A Dying Breed" (Dukes)
Format: Demo for sale/Tape and CD
The sessions took place at the studio owned by Steve Adams in Amington village. He engineered, mixed and produced everything except "A Dying Breed" which was self-done. Recordings featured Steve Adams (keyboards), Adam Cukrowski (lead guitar and bass) and Gary Salmon (percussion).
Memories
Having stomped off in a huff from Void the Bunions I began writing and recording on my own, calling in mates to do the odd bits. Musicbox quite liked me for a while but perhaps, looking back, I should have concentrated more on folk clubs as I struggled to be heard by rockier audiences.
Having had their ears drilled by a thrash band, Rat Hole audiences would then be faced with me! I remember they had a habit of sitting on the edge of the stage, sipping their drinks and listening closely. Talk about pressure!
I usually played nylon strung guitars with a bug fitted but did have a flirtation with a steel strung palmer electro-acoustic. The wretched thing was a swine to tune, I think I sold it to a chap in a folk club. Songs featured in the later set - "The Big Swing", "Feel the Wind", "Demonesque", "Sweet Little Creatures", "Cambridge Blue" and "Roughneck".
I have been told that I feature in the John Peel Archive. That's nice, even if I am without copies myself!
Thanks to: David A. Dukes
Website: - myspace.com/chadthemercian
If you have any further information about this band please email: info@tamworthbands.com