Band Name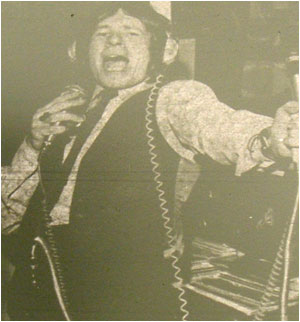 Tommy Farr
Tommy Farr had an interest in electronics and gadgetry when he was 17. Four years later he is a popular draw in the Tamworth area with his mobile discotheque.
He turned professional about nine months ago and is a regular at several Birmingham clubs as well as Susannah's at Tamworth Castle Hotel.
"This is a way of satisfying myself as well as meeting my financial requirements." Said 21-yearold Tommy who lives at Walmley.
As well as the regular club spots, he takes his ever increasing collection of discs and tapes round youth clubs and private functions throughout the Midlands. On average he finds himself working six nights a week,
The full profile and history of Tommy Farr has yet to be added to TamworthBands.com Call back soon to read the full band details.
If you have any further information about this band please email: info@tamworthbands.com