Those Attractive Magnets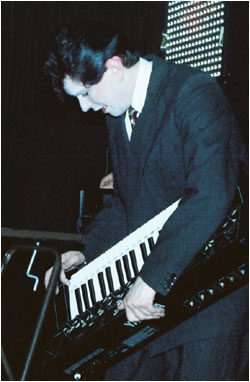 Musical Genre/Type: New Romantic
Formed: 1979 Split: 1984

For a long time rock events in Tamworth have been the victims of poor turn-outs but this gig made nonsense of that. An incredible crowd of 100 plus – more than anyone could have hoped for – packed the Stable venue on Corporation Street and gave the Tamworth rock scene a much needed boost. The gig promised everything with 'Those Attractive Magnets' making their debut…Tamworth Herald – 30/05/80 - Robert Sly

Band Variations:

The Magnets are without doubt Tamworth's most resilient musical survivors. For seemingly years they have been trying hard to get the Tamworth public behind their own brand of synth-pop and they have stuck at their task with impressive determination. Tamworth Herald – 03/06/83 – Sam Holliday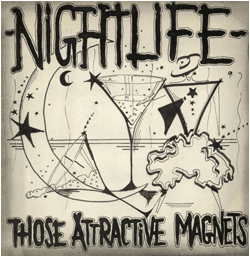 Synthetic Romance
Fade Into Silence (Track 3)
33.33rpm Sampler LP
Ebony Records (EBON2) - July 1982
Here you can here 'Nightlife' by Those Attractive Magnets being played on the John Peel Show in 1983.

You need Flash Player.

Nightlife/Love Chimes
45rpm Single
Tavern A.D. - Magnadrive MAG-10 - July 1983
During the set the Magnets began throwing our free copies of their first single 'Nightlife'. One chap stepped out of the audience and gave his free copy back. Laugh? I could have cried. Tamworth Herald – 25/11/83 - Sam Holliday
Thanks to: Gary Overton, Rikk Quay and John James.
If anyone has further information or corrections, alterations or additions about this band including the numerous further line-up variations, please forward info to: info@tamworthbands.com