Helpless Huw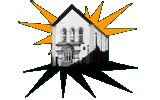 Band Members:
Helpless Huw
Tamworth Herald – 29/06/79
Musicbox by Annette Witheridge
SINGER /songwriter Helpess Huw has taken a further step into the music world – with the release of his second single on his own record label.
Huw, who lives in Pilkington Avenue, Sutton Coldfield, hit on the idea of getting how own recording label when he met Tamworth folk singer Steve Adams and since then he hasn't looked back.
His debut single was released shortly after Christmas and received a lot of local recognition.
And now he has an E.P. out - on the US label – featuring the final days in the life of Sex Pistol's member Sid Vicious.
"I originally wrote the words when Vicious was arrested last October," said 19-year-old Huw. "I didn't intent to release it as a single for some time but then he died so I altered the words slightly and took it to a number of record companies.
"But most of them said it was far too controversial so I decided to release it on my own label.
"And so far it's doing very well. It has had a lot of plays on BRMB and is on sale in most of the record shops around the Midlands."
His Helpless Huw E.P. contains the track "Sid Vicious is Innocent" and "Baby We're Not In Love", "When You're Weary" and "Going Through The Motions".
If you have any further information about this band please email: info@tamworthbands.com