Drivin' South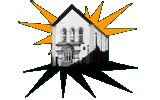 Musical Type/Genre: Rock
Formed: 1990
Band Members:
Eddie Madden - Vocals
Simon Hayward - Bass Guitar
Terry Cooper - Drums
Mark Taylor - Lead Guitar
Gigs:
26/10/90
Drivin' South
Prince of Wales
27/10/90
Drivin' South
Crazy Horse
Nuneaton
30/12/90
Drivin' South
Cricketers Arms
Atherstone
Tamworth Herald – 19/10/90
Musicbox – Snips and News
We have received a letter from a new band Drivin' South who say (correctly) that their current lead singer Eddie Madden has never been part of the Royal Family as was mentioned here recently. Mr. Madden – he of Terroah legend – now fronts the Stones/Hendrix style band with Simon Hayward on bass, Terry Cooper on drums and Mark Taylor on lead guitar.
Tamworth Herald – 28/12/90
Musicbox – Dance Away
Dance StanceTHREE top quality pop bands hit the Rathole on Sunday for a stylish dancey end to 1990.
Dance Stance, Honeyjump and Little Americans will team up together for the eve of New years Eve bonanza which should provide a calm and pleasant end to a turbulent year.
Dance Stance will headline the event to round off a year where they have regained their local live presence and produced many fine shows to boot. Recent personnel changes should make the band very interesting and the gig will be an important warm up to a planned major tour in the New Year.
Support will come from two well-established out of town acts. The Little Americans breeze in from Coventry with a big reputation while Honeyjump have their heart in Birmingham nut include popular Tamworth man Glen ' Rabbit-Hutch' Lewis. Honeyjump have already won over Tamworth audiences before and on a night like this they should shine.
Drivin' South are in action at the Cricketers Arms in Atherstone on Sunday night. The band who play a hard blues sound, feature Alan Cherry, Pete Riley, Simon Hayward and Terry Cooper and have already performed well at the venue a fortnight ago. A good night is assured so if you're in Atherstone on Sunday you know where to go.